Media library
Grain Research Laboratory
Measuring flour water absorption
Duration: 0:38
Added: November 3, 2017
Bakers need to know how much water different types of Canadian flour can absorb. We test how much water a flour can absorb by using a farinograph.
Falling number
Duration: 1:49
Added: August 19, 2020
The Falling Number test is used to evaluate the amount of alpha-amylase in your wheat. This enzyme is especially present in sprouted grain.
Harvest Sample Program
Grain grading and the Harvest Sample Program
Duration: 0:54
Added: May 17, 2017
The samples we receive through the Harvest Sample Program help us make sure the Canadian grain grading system is working for everyone, from producers to processors.
Sampling
Taking a representative sample
Duration: 3:56
Added: April 12, 2021
In this video, we will review best practices for two common methods of sampling: manual stream sampling and pneumatic truck probe sampling.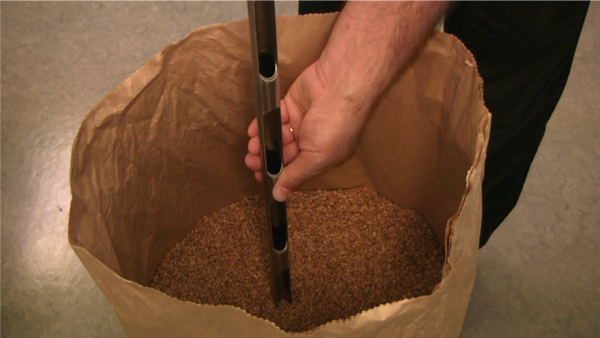 Grading
Determination of commercially clean
Duration: 2:45
Added: October 6, 2009
Grain inspector demonstrates the process for assessing Canadian wheat for commercial cleanliness before it is exported.
Date modified: